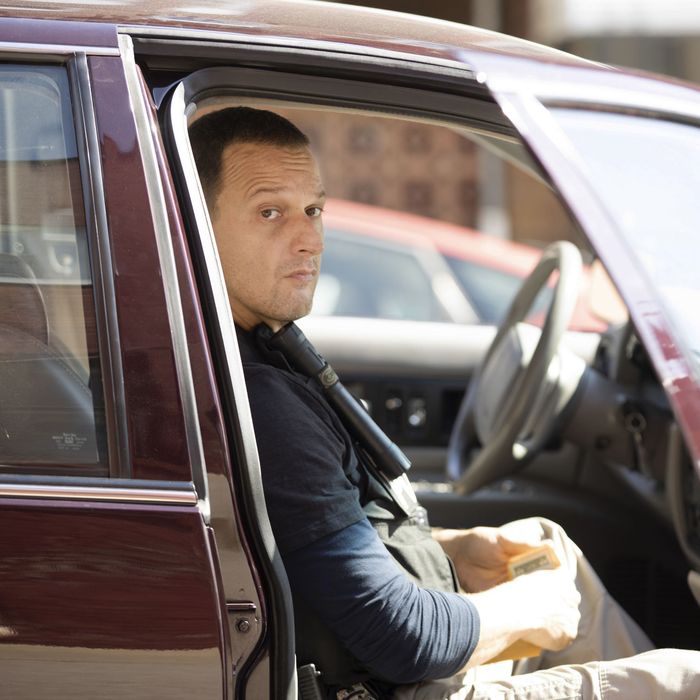 There's a scene in a Steven Soderbergh movie transportation Michael Douglas, who plays the newly appointed head of the President's Office of National Drug Control Policy — aka "The Drug Czar" — meets with his predecessor, played by James Brolin. Brolin told him a story about Nikita Khrushchev writing two letters to his successor, Leonid Brezhnev, after being forced to become Soviet leader. When Brezhnev was in trouble, he was advised to open the first letter, which told him to "blame everything on me", which worked like a charm. When he encounters another situation, he can open the second letter and tell him to "write two letters".
Sure enough, what Douglas learned on the job was that drug wars are destructive and unwinnable, and that never-ending battles with different government officials are bound to repeat them.Change is promised but not delivered, but surrender is not an option, though onion Declare the drug as the winner The drug war some 25 years ago. The best thing an individual can do is to mitigate the tragedy as much as possible – a difficult and ultimately disappointing path.
There's a scene in the outrageous finale we own the city, written by David Simon, a version of the "Two Letters" speech, provided by the least we want to publish. Throughout the season, Nicole has been working with her protégé, Ahmed, to draft a consent decree for the Baltimore Police Department aimed at tackling a culture of corruption and brutality that has weakened the department from its ostensible service. trust among citizens.unlike douglas transportation, she's not naive about the difficult political realities she'll face in proposing reforms — hostility from police unions and ordinary people, budget priorities for cash-strapped cities, and upcoming changes to the department from Jeff Sessions' justice. But, in the end, trying to resolve these tough issues was futile, and she decided to resign, rather than cool down for four to eight years, depending on how long the Trump administration would strip citizenship from the Office of Rights.
So, as she packs up, Ahmed gets a mild stroke: Will his advisors end his orientation by telling him that what they do doesn't matter? Nicole thought about it and replied, "I mean it's your turn, asshole."
That's Simonism, echoed in the heroes of shows like this electric wire or miniseries or something generation kill and show me a hero. What will a good person do when they seek justice in a situation of fundamental injustice, whether it's the war on drugs, the war in Iraq, or segregated housing in Yonkers? They can put their heads down, do their job as best they can, and maybe make a difference on the margins. They may develop drinking problems or ruin their marriage in the process, and they will often face disappointment when the system crushes their efforts, as Nicole has done here. Others, like Ahmed, will be in this fine fight, but they should expect more than small, qualifying victories within the agency that will continue to lose.
Suiter takes a different option. When the FBI asks him about Jenkins planting drugs in his car after a high-speed chase resulted in a fatal crash, Suiter must confront a past he believes he has successfully escaped. The FBI doesn't believe he was the one doing the planting, but does need him to testify before a grand jury, and his involvement in the whole thing will likely cost him his job. While the show pointed out that the real-life Suter's death was officially still a homicide — rarely getting an afterword title so long before the series ended — it endorsed the findings of an independent investigation that suggested it was a suicide.
It's a devastating death on two fronts: On the one hand, it wouldn't have happened if Jenkins had admitted to growing drugs instead of denying it. (It became even more insidious when Jenkins excluded Suiter from his guilty plea after his death and was unable to defend himself.) For both, Suiter did feel guilty for doing something wrong at the time. He didn't follow the path of K-Stop, another of Jenkins' recruits, who rejected the "what if" idea of ​​a robbery suspect and quietly stayed away from the GTTF. His solution was to keep quiet and stare at the nearest exit, which was understandable, but not the noblest exit. To the FBI agent, the stench of his association with Jenkins appeared to be relatively minor compared to someone actively involved in the criminal scheme. But it was no small matter for Souter, who seemed determined to not bear the humiliation. This is another example of how stealing from an alleged criminal is not a victimless crime that GTTF members seem to believe.
There's a lot of soapbox in the conversation here, most of which comes directly from Nicole's storyline, as she's tasked with seeing the bigger picture and addressing the dysfunctions in the department's day-to-day life. That makes a character like Kevin Davis, the commissioner, such a valuable piece of the puzzle.Delaney Williams is the embodiment of police inaction electric wire His thoughtfulness and shrewdness as Davis has always been surprising; Davis is not noble enough to be politically reckless, but he is sincerely trying to make progress within budget constraints and his fragile job security. This could lead him to make the huge mistake of touting the GTTF in his newsletter as an example of high-quality policing, but even so he tried to make change palatable.
As for Jenkins, he's a villain, and quite common in that regard. A key line of dialogue comes in the first scene, when he waves to the lawyer and ignores a possible plea deal. He told the FBI, "I'm one of the most watched and famous police officers in the history of the city. Don't you think it's strange that I'm the mastermind of this all of a sudden?" He meant a rhetorical question. , but it's actually not at all difficult to answer: "No." It's not surprising that the most famous officials in the corrupt sector are corrupt. For a plainclothes task force with no accountability and unlimited criminal opportunities, we own the city Think it's almost inevitable. And when the new commissioner quietly reinstated the plainclothes troops, the cycle started again.
It's your turn, asshole.
• "First, I'm innocent" is not the best place to start negotiating a plea deal.
• Jenkins' arrogance is more than stupidity and naivety, as first demonstrated in a botched plea discussion, claiming his innocence despite incriminating tapes and "numerous witnesses." He later told his lawyers that he would take a stand and win, unaware that nearly all of his subordinates on the task force had turned to him.
• Former Baltimore Mayor Catherine Pugh was sentenced to three years in prison for fraud, tax evasion and conspiracy, in a gesture of kindness to her.You can read about The whole strange event herebut it involved "self-dealing" in connection with the sale of her self-published children's book series healthy holly.
• "We are the ones the police hunt, kill and catch. You brought me a piece of paper with new rules on how they hunt us." Nicole's conversation with the street poet seems to be the last straw. No sector can be reformed.
• Harsh as it may be, it's still fascinating to watch Nicole and Ahmed witness how the justice system handles drug offenders. Only blacks, with little representation, shuffle through the system without a hearing. Nicole said: "We built this machine with half the goddamn country, the part with money and power and the other half with nothing. Watch it work. If that's what we want, then Freddie Grace , Eric Garners, Michael Brown is what we got. Every page of every court order we write is not going to fix it."