largeLately, I've been having what I call fatigue based on true stories.I first used this admittedly indecent term in March when there was a Headline Scandals in Recent History Premiering in a month's time, the gorgeous venue flopped on arrival.Those shows – Hulu's dropoutNetflix invent annaShowtime super pumpApple TV we broke downPeacock's Joe v Carole – The quality is uneven (The Dropout, starring Amanda Seyfried as corporate fraudster Elizabeth Holmes, is The only thing beyond mere drama and balance entertainment and clarity) and are both hampered by an awkward, often tiresome relationship with the truth.
Since then, the number of shows that doubled as Wikipedia's rabbit hole has morphed into a full-blown true story craze. Incomplete list of shows that turned headlines into scripted TV this spring: FX on Hulu under the banner of heavengourd plainville girlStaz GaslitShowtime the first ladygourd Pam and TommyHBO's winning timePeacock's About Pam and HBO stairsThere are only two miniseries about the axe murder of Betty Gore by her friend Candy Montgomery in 1980 – Hulu's Candy, which premieres this month and stars Jessica Biel as Montgomery, and David E Kelley, creator of the upcoming Big Little Lies The HBO series with Elizabeth Olsen.
Without exception, these reality TV-based shows have sizable production budgets and embarrassing riches: prestigious cast members, tons of costumes with occasional prosthetics, moody scores, indulging in multiple hours in a few hours line room. They're almost all well-made, with solid, sometimes dazzling directions and very engaged performances. But they mostly failed — it turns out that there's a fundamental distraction to overcome, what's really happening versus what's happening on screen, what real people look like versus what the actors are doing, and very few of these shows This is clearly stated. Throughout the spring, with each new release and another installment from the title to the series, I found myself asking: Why are there more? Why do these shows largely pale in comparison to speculative, unfettered fiction or the real thing?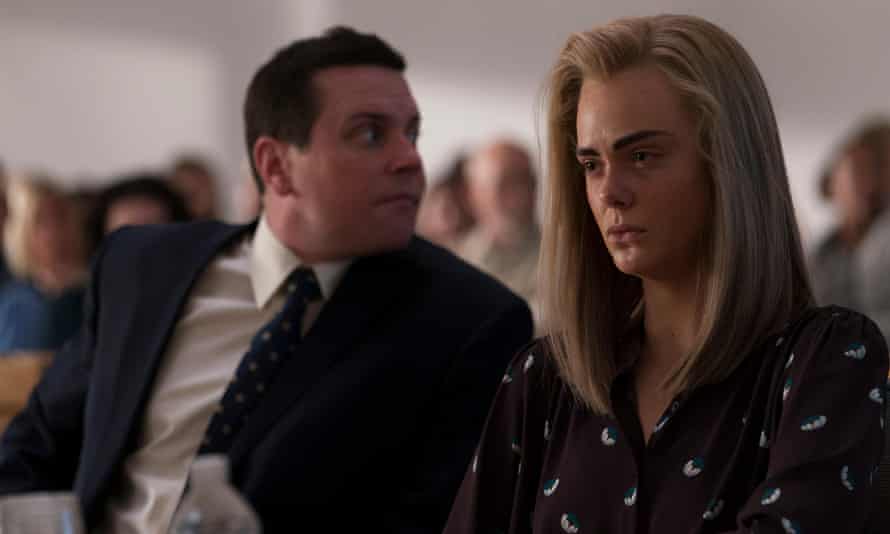 The timing of this reality-based spring flood largely boils down to Emmy-nominated season — the famous TV version of December's Oscar bait — and depicting real-life characters, especially famous or tragic or both. This fact is reliable reward material.See also: Ryan Murphy's success in 2016 The People v OJ Simpson, which arguably heralded the scripted true crime craze (and an interest in re-evaluating the '90s) from a connoisseur of charismatic, celebrity-filled improvisations of reality. Most of these spring shows could be classified as "true crime" — some more violent than others (Pamela Anderson and Tommy Lee's sex tape stolen) (Candy's axe murder) — — It seems like the natural evolution of true crime documentaries that streaming platforms fueled the boom of the 2010s, burning cash and attracting audiences.
While my reaction to real life, especially true crime, is often "please stop talking" lately, there are plenty of good reasons to watch a show that's been removed from the headlines. They can offer course corrections to outdated narratives, especially for women (like last year's Impeachment: American Crime Story, produced with Monica Lewinsky). Fictional appearances can tie cultures too tightly for real-life discourse or fleshing out existing reporting, such as "Girls in Plainville," which uses a daydream sequence to illustrate Michelle Carter's ability to deceive herself . television Provides room to complicate nonfiction; for example, Under the Banner of Heaven creator Dustin Lance Black invents a fictional, devout Mormon detective (Andrew Garfield's Jeb) who investigates The real double murder of a fundamentalist Mormon in Utah in 1984. Investigating the effects of his beliefs—goodness, obedience, church—illustrates the cognitive dissonance of religion and the tension between belief and intuition, rather than allegiance to facts.
There are also some convincing baselines for watching a known number of actors — he doesn't immediately Google a character, see celebrity comparisons to photos or videos, or even loose pop-culture memories of different real people. This gap can be provocative, teasing out unknown dimensions of characters or layers of characters; the best, such as Seyfried's portrayal of Elizabeth Holmes, do both, blending untold charisma that makes the screen The show crackled. But it can be distracting, bizarre, or disturbing more often. In almost all of these depictions, the actor is more attractive than the real person—symmetrical, smooth, adjusted, whatever you want to call it—rather than the real person, another attention grabber. For example, in WeCrashed, Jared Leto plays Adam Neumann, the savior of WeWork, nail israeli accentbut looks more like Jared Leto than the 6-foot-5 founder.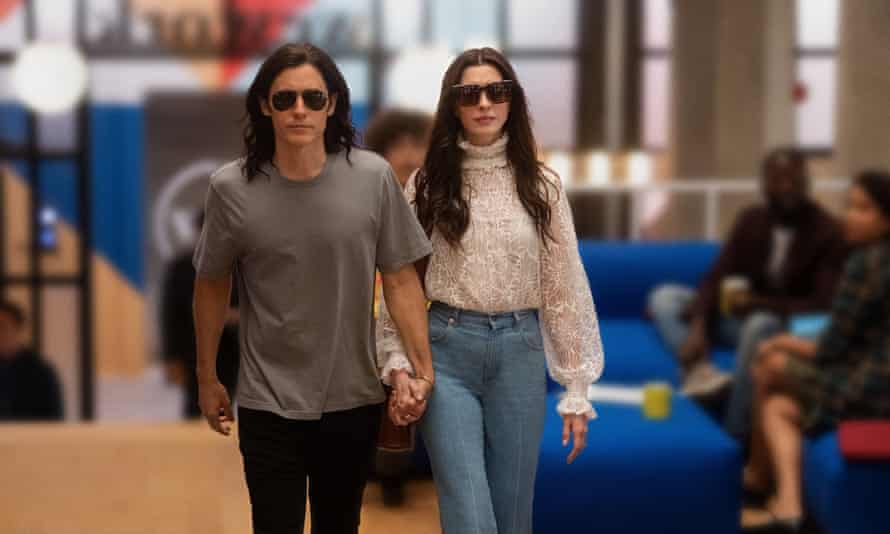 All of these shows are also plagued by ethical questions about how much permission to create for "true" stories, which viewpoints need to be softened or simplified or obscured, and which facts need to be prioritized. How much responsibility should a show take to craft a narrative that almost certainly becomes the default due to the wide availability and compelling power of the novel? (Who cares about the real story behind Facebook's early days? In the eyes of the public, the social network is the only record that matters.)
It also dragged down a series.Take the recent controversy over Winning Time, HBO's fourth wall-breaking drama about the Showtime-era Los Angeles Lakers, attracting Anger at the real LakersLast month, former player, coach and general manager Jerry West accused HBO and producer Adam McKay of character assassination for describing West as a capricious, vengeful alcoholic.Legal letter asking HBO to withdraw – which means the network will have to say its description is wrong – and threatened to sue to the Supreme Court. (HBO respond "The series and its description are based on extensive factual research and reliable sources," it said in a statement. )
A real-life setting can be chaotic, controversial, or just confusing; it can weaken a series from a jump. How do we feel about Pam and Tommy, a show empathizing with Pamela Anderson's traumatic invasion of privacy, when we know she doesn't agree to revisit? (I can't continue watching.) The girl from Plainville, based on the 2014 Massachusetts "text suicide" case, is sensitive, well-made, and full of psychological nuances, but Struggling to overcome disturbing facts It's producing watchable entertainment from the tragic union between two ailing teenagers.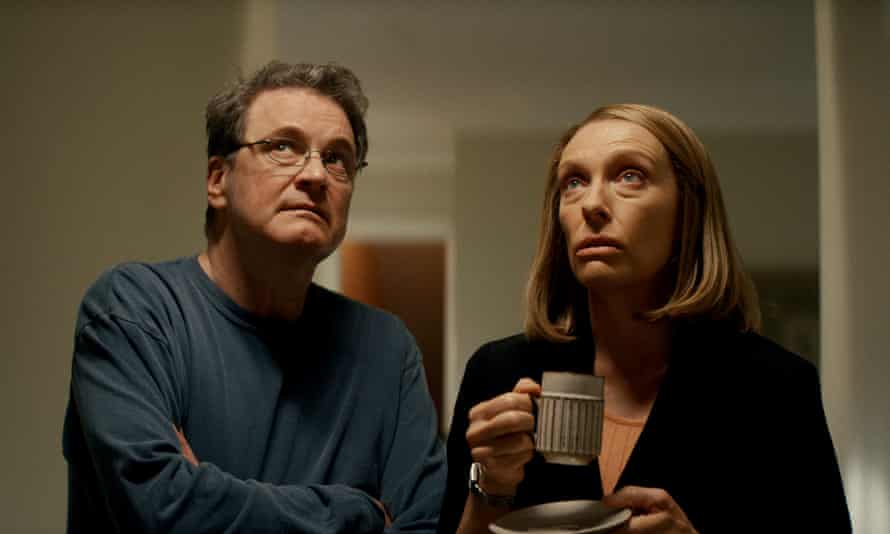 The chaos of competing narratives, who controls the attention, is why The Staircase — a meta-series about death and afterlife in the medium — is one of the best in the genre. Antonio Campos' limited collection avoids the urge to understand how a wealthy North Carolina business executive, Tony Collette's Casey Peterson, died at the bottom of the stairs at his home in 2001. Did she slip? Did her husband Michael (a good Colin Firth) kill her? The series was less interested in certainty than in the sensationalism of the family, the wide-ranging interpretation of truth, and the structure of the narrative; the 2004 series of French documentaries chronicled the trial of Michael Peterson and served as a touchstone for many subsequent films, both of which is a character in the series. The job of picking and choosing what information to include and what to put on hold—a job that any true story adaptor must do—becomes part of the story.
Tired of all this semi-reality, this disturbing collage of unanswerable questions intrigues me. Watching The Staircase, like any other true crime show, is a fulfilling experience – there are Wikipedia searches to do, other reports to watch, long articles to read, comparisons to consider, first-person recommendations to consider. The show isn't decisive enough — curious and critical enough of a true crime attention magnet — to make such a setting interesting, an added bonus. But that is an exception. For much of this TV season, the scripted story felt like it added weight to the real story.